While testing the new Skype client released for the iPhone/iPod/iPad today, Carl Tyler of Epilio found a big with the video switching.  We did a test so we could record the conversation and get screenshots to share.
Following is how we should appear in the windows on the iPhone or iPod with Skype using the front facing cameras.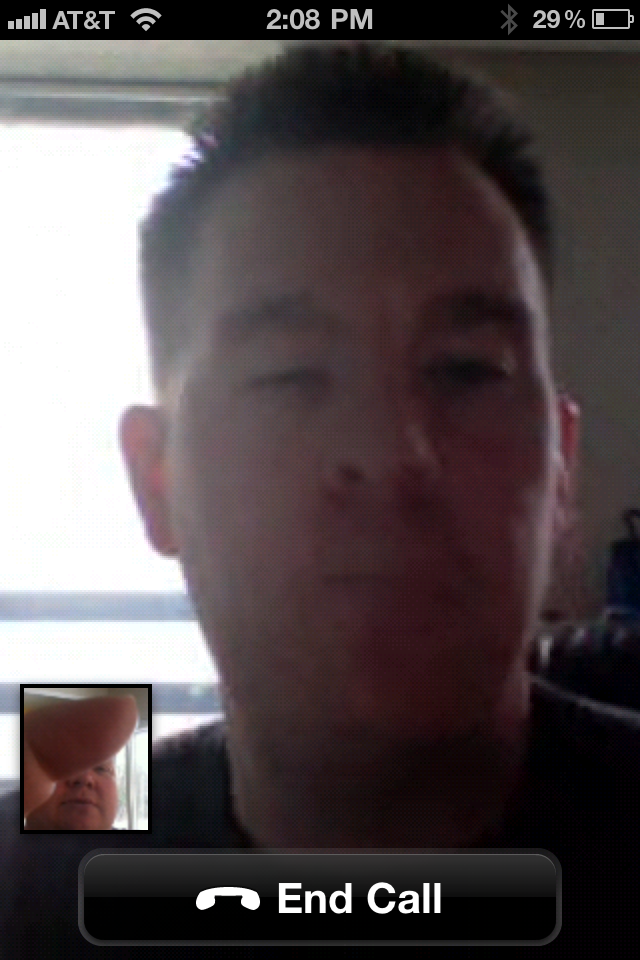 (Carl could warn me next time I am blinking before he snapshots)  So that is his front facing camera on the iPhone 4 while we video conference test.  All is well, as he appears in the smaller window and me in the larger.
Next he switches to the back facing camera so he can conference and walk around  and you will see below how the iPhone and iPod Touch 4 both have flipped the video picture in picture (PIP).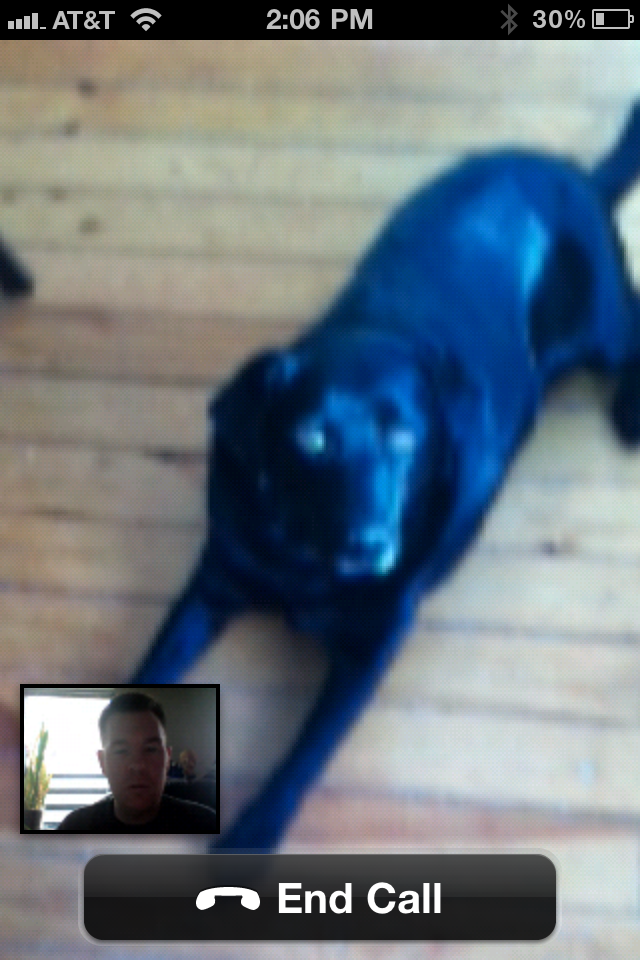 I am now in the smaller one and he sees his own camera in the larger portion.  Would would anticipate that this would be reversed and act as the front facing.
We both also suffered freezes ending calls and having to reset the Skype client to get back for more tests.
For enjoyment, we also record his dog Jessie doing tricks like dead and electric food.  Enjoy the demo and get your client updated!  You can also watch this video in HD on YouTube on the new Spiked Studio channel.
Podcast: Play in new window | Download